Our legacy program and initiatives were birthed out of the experiences of our founder and others like her who endured the complex process of caring for a critically ill child while also running a household, maintaining a career and keeping a family together.
Interested in Volunteering?
START Program
Serve, Advocate, Facilitate & Educate
The START program is designed to assist individuals with disabilities to transition into the work force or develop a path to achieve their goals. The program focuses on building skills and providing resources at no cost for those in the program.
The program includes but not limited to:

Support: skills assessment

Transition: workshops

Advocacy: effective communication

Resources: job searching / resume writing

Training: mock interviews
SAFE Program
Serve, Advocate, Facilitate & Educate
The SAFE program provides comprehensive support services for families of critically ill children birth to 18 years of age. We accomplish this by assigning each family a dedicated SAFE coordinator that offers the family support with simple and complex challenges that may arise on their child's health journey.
Below are some ways SAFE can be there for your family: · Help you navigate the health system based zip code, specialty and research; Investigate and research medical providers and facilities; Connect families to coping resources, peer support, etc.; Support with navigating the school system for the child that is ill and siblings; Provide educational resources for siblings; Link families to financial resources to cover miscellaneous costs related to hospital stays, travel, etc.
This service is completely free and allows parents/ guardians the ability to focus on the most important concern – their sick child. Contact our office today to find a SAFE coordinator in your area.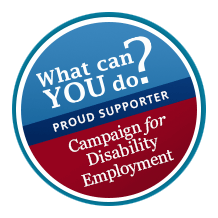 INFORM Initiative
Online Education Platform
The INFORM initiative is an online education platform created by families for families. This is an ongoing program that provides organized digital information sorted by zip code or region and direct links to resources for all the potential needs of families of critically ill children.
From online education resources to medical reviews and journal articles on specific medical specialties, INFORM is updated regularly to ensure all information is accurate and not stagnant cutting down the search time for families during a time when time is so very limited and precious.
Click on the INFORM page and begin your search today.
Our online agents are available to help.


Get the help you need today and let us do the heavy lifting so you can focus on your child and family.